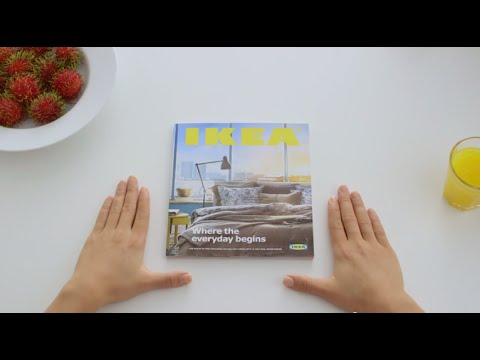 ---
This video, titled Experience The Power Of A BookBook, is a recent commercial from IKEA presenting their 2015 IKEA Catalog.
The ad is a parody of the way Apple introduces its new products to the market —with Jonny Ive introducing the iPad Air, for instance.
The following is some of the stuff the chief design guru —Jorgen Eghammer— says on the ad:
At only 8 mm thin, and weighing in at less than 400 g, the 2015 IKEA Catalogue comes pre-installed with thousands of home furnishing ideas.
Once in a while, something comes along that changes the way we live, a device so simple and intuitive, using it feels almost familiar.
The first thing to note is no cables, not even a power cable. The 2015 Ikea catalog comes fully charged and the battery life is eternal.